WATT BROOKLYN
Sporty game changer. A feast for the eyes and a joy to drive. SO ELECTRIC!
Not just a feast for the eyes
but also a pleasure to drive
Fast and manoeuvrable due to the electric drive from the rear axle with a power of 250 WATT. Via a speed sensor you experience direct support that quickly builds up to 25 kilometers per hour. With a range of between 40 and 70 kilometres, that will take you anywhere in the city in no time.
WATT gets its energy from a 36V - 10.5AH lithium battery. Fully integrated into the down tube, resulting in ideal weight distribution and road holding.
The aluminum frame is finished with high-quality lacquer, so that it retains its stylish industrial look. Furthermore, the bike is finished with high-quality parts from Shimano, the Gates Carbon Drive system and Brooks Cambium saddle and handles.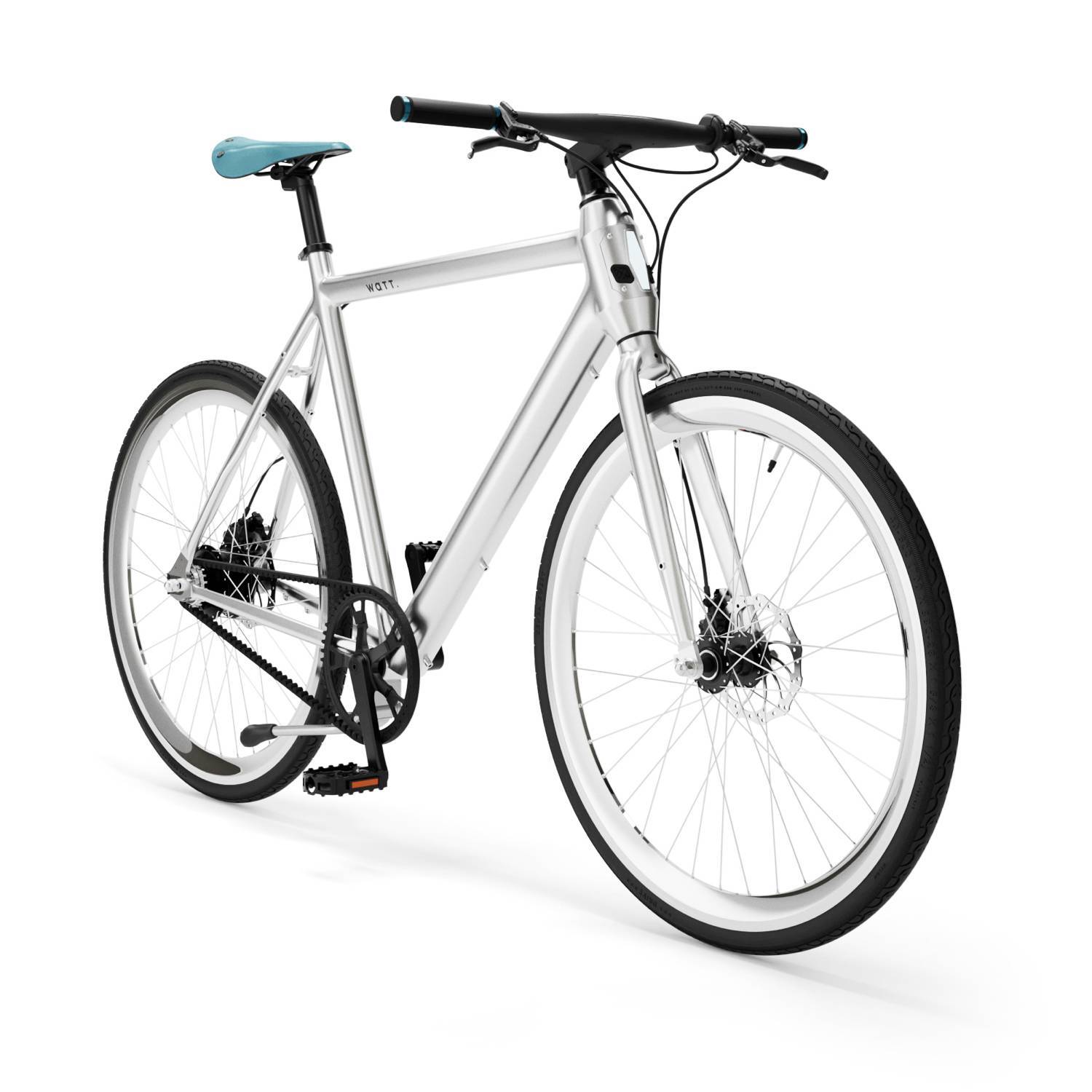 5 Levels
25 km/h
40-70 KM range
Gates Carbon Drive,
High quality
Clean, light and strong
and maintenance-friendly
The bike is equipped with the Gates Carbon Drive system. The industry standard for a low maintenance timing belt. Clean, light and strong. In order to be able to cycle at a higher speed, a resistance of 2.86 has been used. This makes road cycling theoretically heavier, but because the electric motor provides almost immediate support, you hardly notice it.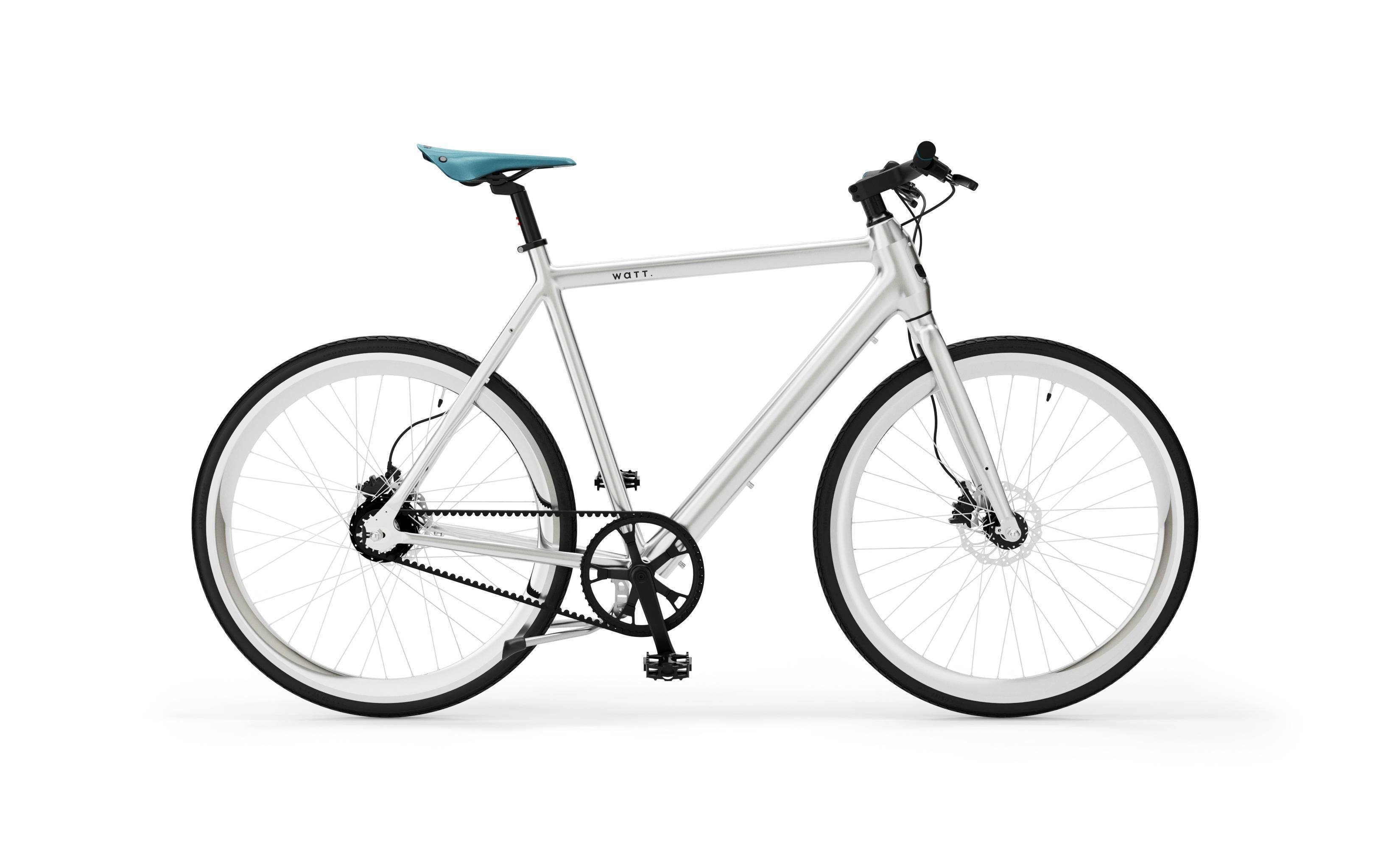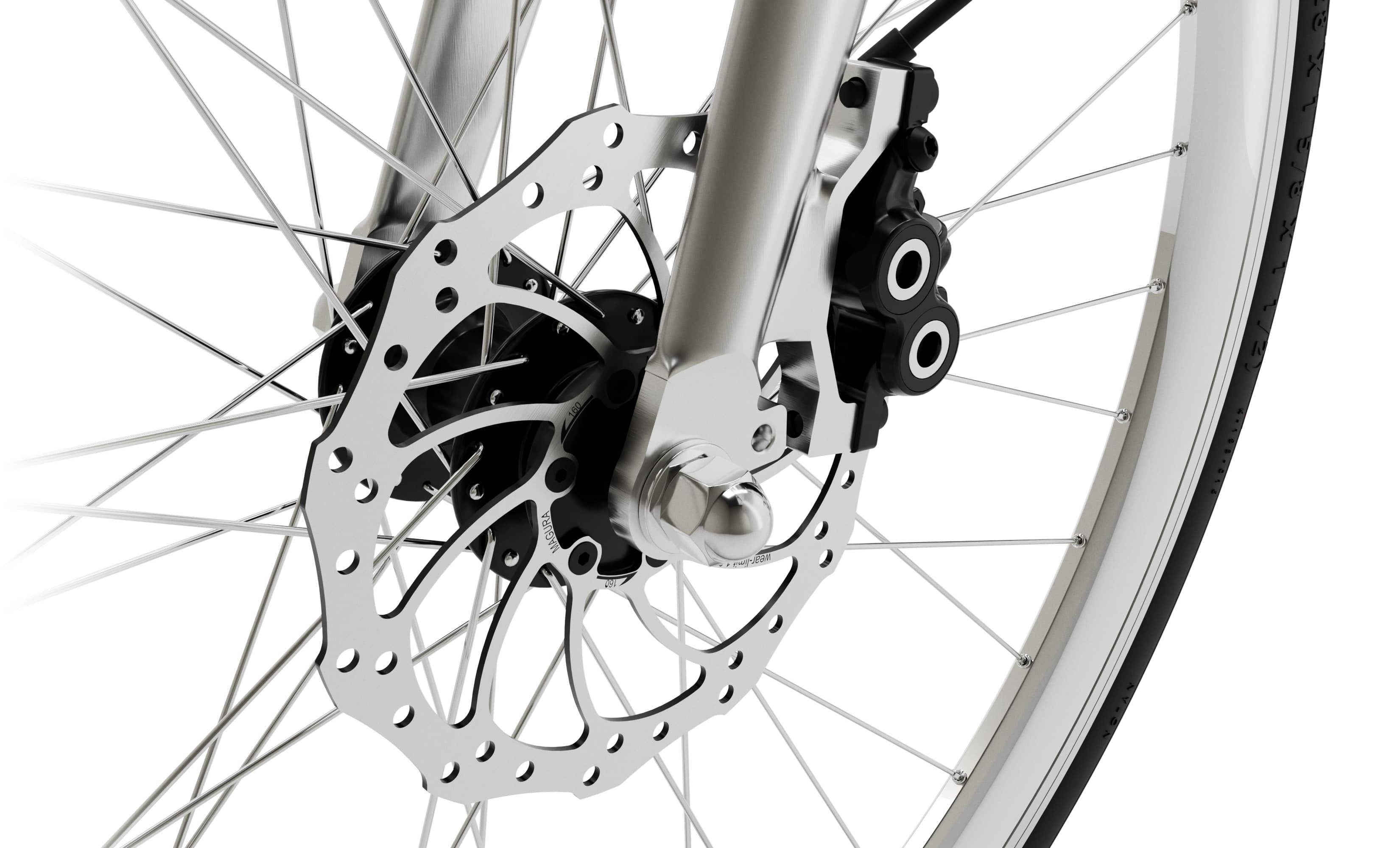 A sporty rider deserves a short braking distance
st. All you have to do is straighten the handlebar and mount the pedals. A piece of cake with our easy assembly videos.
To fully enjoy your WATT, it is important to maintain your bike properly. This can easily be done at home with our service subscription, including a first checkup after three months.
Read more
You can also easily take out insurance online when purchasing your WATT. You are then insured for theft and repairs.
Read more